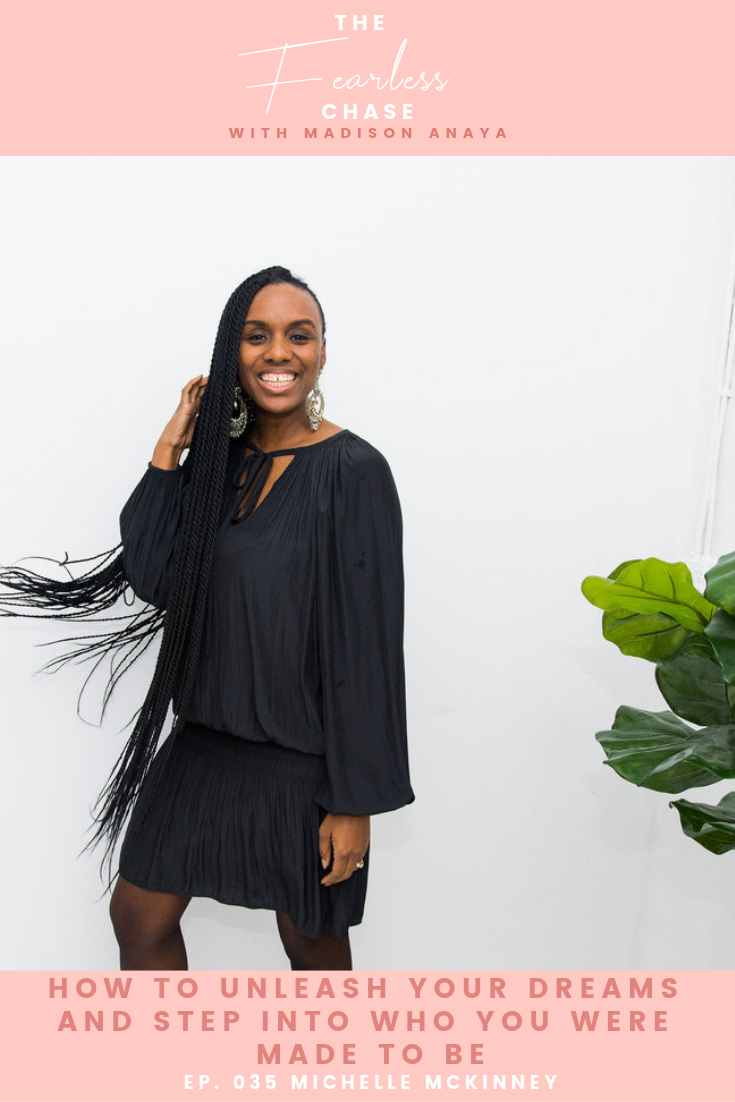 Hey guys, today I am talking with Michelle McKinney. Michelle is the Founder of Dreams Unleashed. Established in 2014, she helps women discover, define, and confidently live out their God-given dreams.
Dreams Unleashed is the perfect intersection of Michelle's entrepreneurial roots as a child, strong people skills, and her understanding of systems, infrastructure, and organization in the corporate world. Her not so secret mission is to create a world where women push past their fear in a realm of unshakeable faith, stop playing small, and boldly declare who they are and execute what they were created to do.
Today, she's jumping on the podcast to teach us how to push past the three major excuses people use to not fully chase their dreams:
Not sure what your dream or purpose is.

Paralyzed by fear.

Not having the time or funds to make it happen.
If you've ever caught yourself using any of these excuses, this episode is for YOU!
Where to find Michelle
If you loved this episode, I know you're not going to want to miss The One Thing You Need to Do in Order to Grow with Dave Hollis